Get flexible, bendy and fit with effective flexibility techniques. From beginner to advanced and extreme flexibility.
What's inside the Flexybendyfit Online Courses?
Very Effective Filmed Online Courses.
Middle Splits Online Course - Filmed
Front Splits Online Course - Filmed
Back Flexibility Course​ - Filmed
Myofascial release or Fascia Training - Filmed
Mindset and Thinking for Flexibility Success - Filmed
Get all packages above - Filmed
You wish finally to get your splits and backbends.
Then you need a proper training program.
Flexibility is a training itself
That's why maybe you already tried going to yoga, ballet or other classes, but still haven't got the results yet. It's never too late to get flexible and you can just start training with the correct method. Why feeling frustrated or telling "no" to your goals when you can say "yes" and learn how to do them. Let me show that you can more than you thought.
It might be that the only problem are your limiting beliefs and the right training program you need.
If you tried to get flexible and used only passive stretching, then it was not enough. To develop flexibility you need active flexibility exercises which will help you to improve mobility of your joints and get your muscles used to extension. Flexibility consists of strength, joint mobility and elasticity of your muscles. So in active stretching you will work all 3 necessary components of flexibility.
If you were told that you naturally not flexible and can never gain splits or backbends, it's not true. You can always train that. I know amazing artists who developed their incredible flexibility with a good training. 
Maybe you have some blocks in your body, or some stiff spots that you need to unlock and release to get flexible. 
It can even be that you have pains in your back, neck or legs. With a good flexibility training, you will feel great in your body again.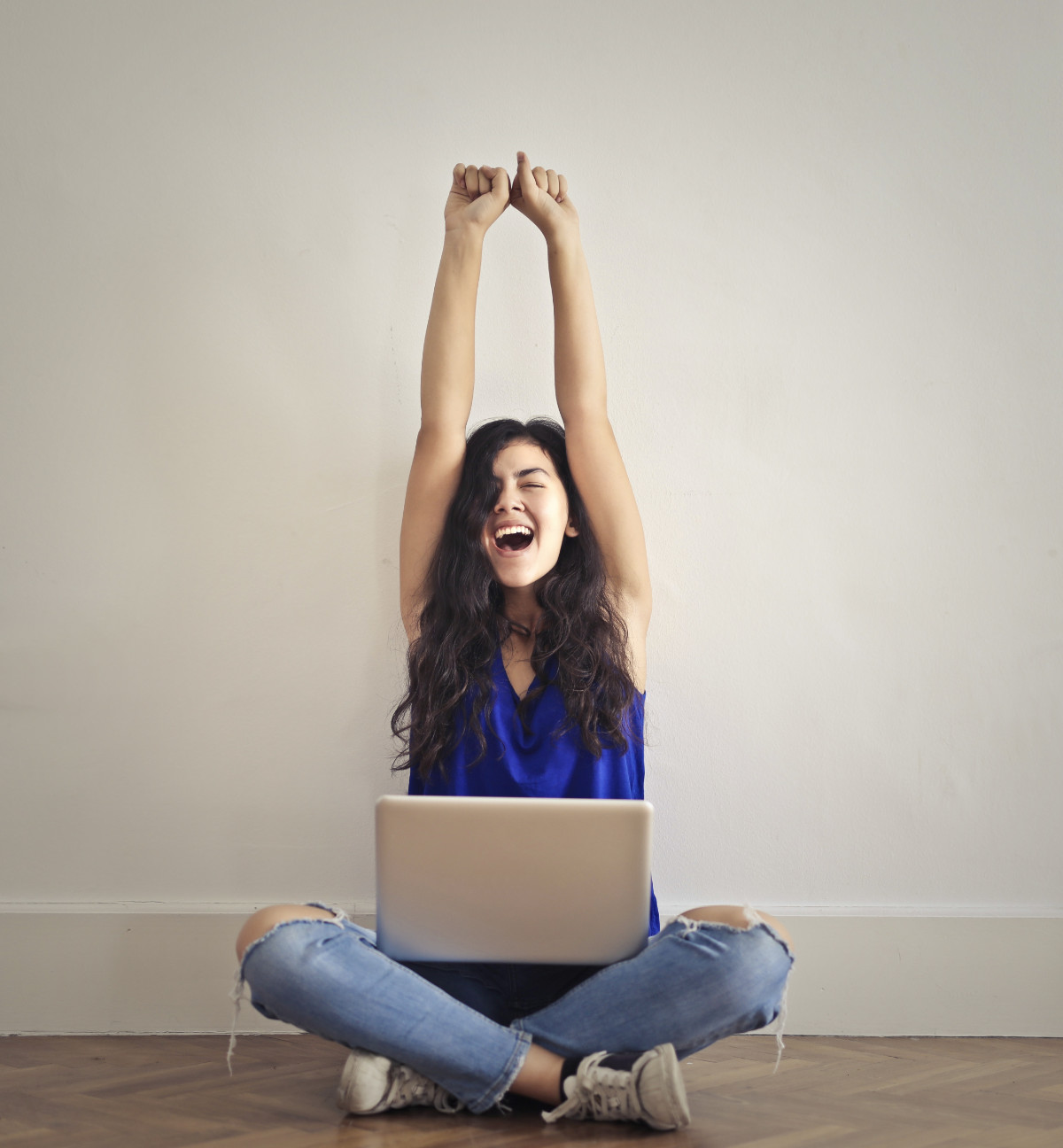 Achieve your Body Goals with Flexybendyfit Training Program
Taking care of your body, you take care of your well being, mind and health. All Flexibendyfit Training Programs were mindfully created combining methodology from dance, yoga, rythmic gymnastics, aerial dance, fitness, kineseology and  myofascial release.
You can choose Online Training Programs, Online or onsite Personal Training and Group Classes. 
Strength
Get fit quickly: Get effective results in the shortest time. Feel your muscles working already during class. Get a flat belly or even a six-pack if you choose this program. Get stronger and healthier.
Flexibility
Become more flexible and gain more body awareness. Flexibility workouts for legs, back and shoulders. Fascial release techniques which help you unblock your body and master backbends and splits.
Yoga Flows
Release tension and blockages that build up during your work-week. Prevent and eliminate of back pain. Rejuvenate your body. I also give online yoga classes.
Being flexible will allow you
Getting more flexible will help you to know your body better, feel wonderful and also work on your emotions, because flexibility is not just a release of body tension, but also a release of emotional blocks. 
You will get great results in any other dance, yoga, sports, fitness, acrobatics, pole dance, aerial arts,  cross fit, martial arts and whatever you do. 
You will improve your flexibility, joint mobility, strength, range of motion and get more in shape.
My story and about this training program
I'm Elena, flexibility coach, dancer, aerialist, yoga teacher and fitness trainer. I've been dancing and exploring the movement since my childhood, working on my body consciousness and experimenting with the range of motion as well in the air. 
Throughout the  years of experience as a fitness trainer, stretching coach and yoga teacher I saw people of different ages and with different bodies. So I observed the progress and saw which exercises are the best for everyone.
I love teaching and always use an individual approach, always looking for the most effective exercises for each student. So I decided to develop a program which is efficient for all levels which one can easily follow as an online course. This is how I created Flexybendyfit program. 
If you can't do a split or bridge at the moment, it will help you to achieve it, and if you already can do splits and backbends, this program will help you to improve your flexibility even more.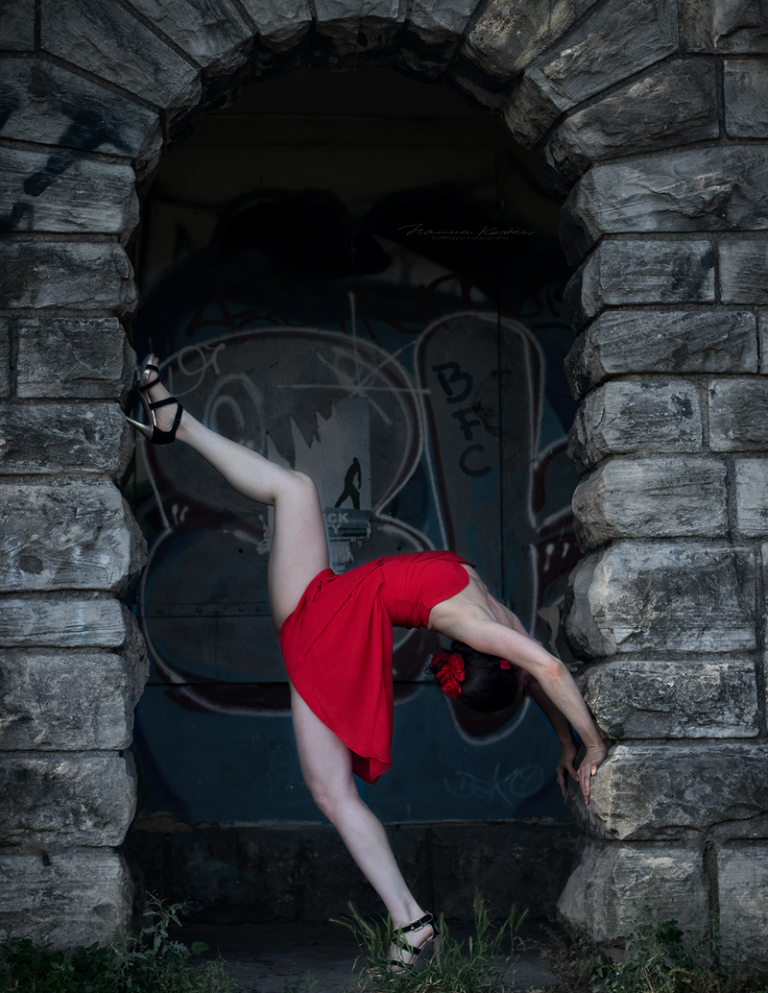 About Flexybendyfit Method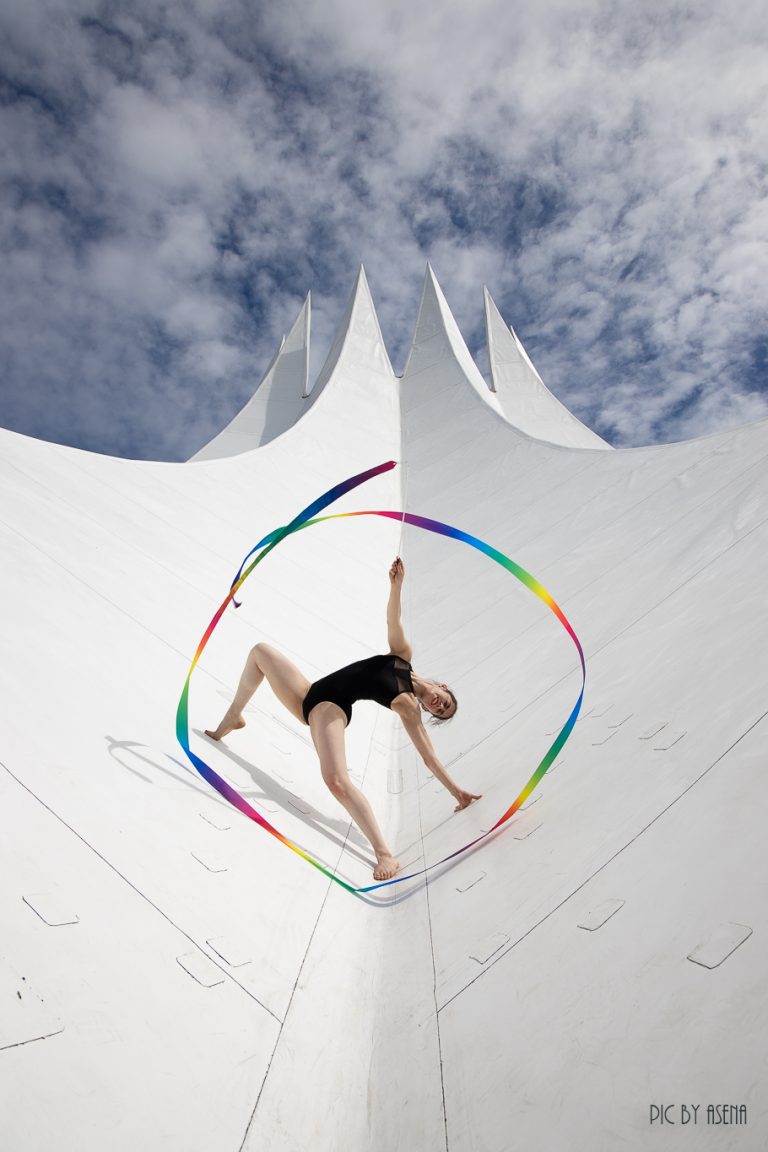 Flexybendyfit online courses is a very special training program that will help you to develop flexibility in an effective, safe and healthy way. It combines active, passive and functional stretching techniques as well as tension release and dynamic stretching. 
You can also learn some kinesiological exercises to improve the mobility of your joints and myofascial release exercises. 
You will learn a proper warm up which already prepares your muscles for stretching and improves elasticity of your muscles. The exercises are carefully and especially selected from rhythmic gymnastics, stretching, flexibility training, contortion, dance, yoga, kinesiology and fascias training in the best sequence  to help you to get more flexible and achieve splits and backbends. 
Moreover you will not only do exercises but also design a new way of thinking and perception of your body and work on your emotions. Because very often working especially on backbends you release emotional blocks as well. It's not just getting the beautiful poses, but also learning more about yourself and developing your emotional intelligence and body consciousness. 
This is a very effective program which will help you to make not only the most of your body and develop flexibility, but also be focused better during the day and to learn more about yourself. 
This program will help you to get great results
Flexybendyfit Flexibility Courses is the most effective flexibility training program that combines active, functional and passive flexibility methods. It will help you to achieve your goals without injuries: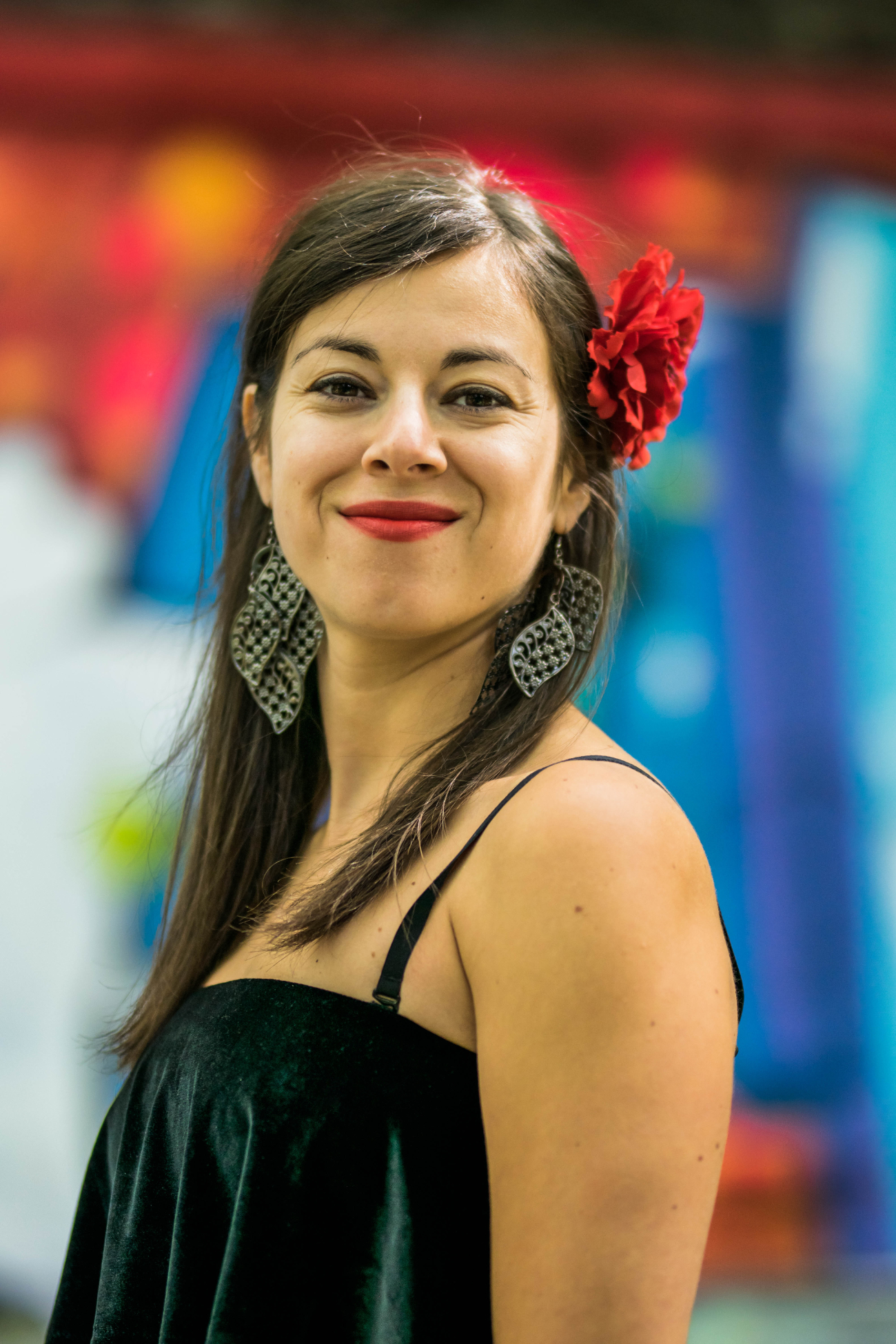 Claudia
I attended a workshop and it was really good. I learnt some new stretches and felt better afterwards.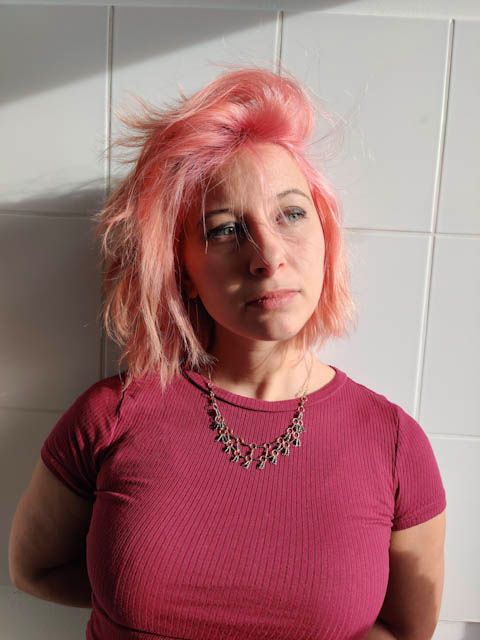 Maddalena
I am Maddalena and I have been training flexibility for a while. I encountered many teachers but I now will stick with Elen. Her teaching method is approachable and not daunting, and her personality is very soothing and makes you feel comfortable while doing also the hardest exercises. Also she is very motivating and is happy for you when you make progress.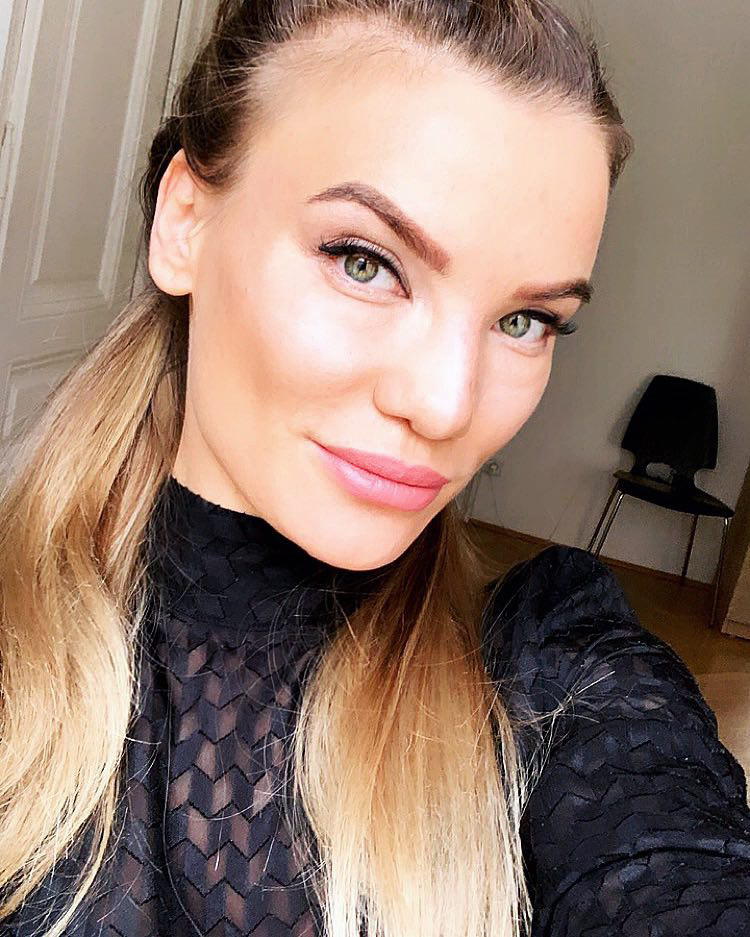 Kasia
Elen ist eine herzliche und professionelle Instruktorin 👌 Man fühlt sich bei ihr sehr sicher und gut ausgehoben 😁😁 nur zum empfehlen, danke.
Geraldine
Elen's classes are nice. I learned new poses even if I know a lot about stretching. Looking forward to the next one
For whom is Flexybendyfit Training Program?
Flexybendyfit Flexibility Program is absolutely perfect for YOGIS, DANCERS, POLE DANCERS, FITNESS LOVERS, AERIALISTS, MARTIAL ARTISTS and EVERYONE, who would like to get more flexible, release tensions and learn a new effective training program which is very efficient and fun at the same time.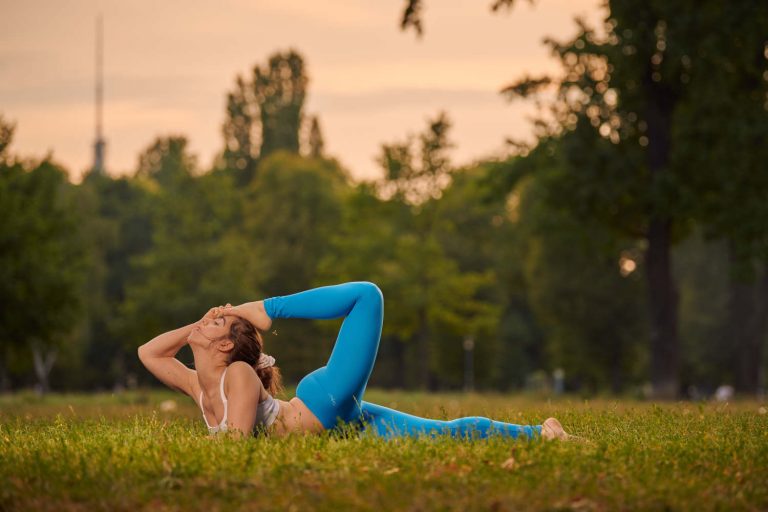 Flexybendyfit Program contains
The Flexybendyfit Flexibility Training Program will help you to develop flexibility in a safe way without injuries in the shortest possible time for your body. 
Frequently Asked Questions
I do sports, fitness, martial arts, weight lifting, swimming, running or any other sports as an amateur or professionally, will this program help me? 
Of course, this program will help you to understand your body better, improve your movements, body consciousness and range of motion. 
I'm dancer, can this course help me to improve my flexibility and back bends? Yes, of course, this online program is also done for dancers. It combines the best exercises from different disciplines, also from rhythmic gymnastics and kinesiology and will help you to get amazing results.
I'm more than 40, do you think that I can still improve flexibility?Sure, you can and you will learn how to train flexibility in such a way that you will get results. It's never late to stretch. You can get splits and backbends or improve them if you already can them.
I'm absolutely not flexible, rather very stiff, is it possible for me to get splits and backbends?Sure you will improve your flexibility. What you need is a correct training program, where you will work both on elasticity of your muscles, active, passive and functional stretching, unblocking of stiff spots or zones, tension release and mobility of your joints.
I'm a yoga teacher or I have been doing yoga for years, but I haven't noticed much progress.It's because flexibility is a training itself so you need a special program which will help you to make progress. I carefully and thoughtfully chose the exercises in such a way that they will constantly deepen your flexibility.
I can already do splits and backbends, will this program help me to make progress?Sure this program is designed for all levels. Even if you already do splits and backbends, you will learn great exercises to level up.
I'm very weak, do you think that I can do a bridge?In this course you will strengthen your muscles to get the bridge and other cool poses.
Which package is better to buy to start with.I recommend you all the packages, because you can work on your legs and back on different days during the week as an integral training.
Can I get feedback on my progress?As my student, you will get a 20 % discount for an online individual class with me where I can give you feedback and answer your questions for your training if you have them.
Contact me for classes and personal training